Pain and anxiety are two common and widespread conditions affecting more than half the population. These conditions can be quite debilitating due to the agony they cause as well as the disabling adverse effects they come with. Chronic pain, for instance, can interfere with your ability to go through even the simplest daily activities like walking, standing up or even lying down. Anxiety can be a disabling condition as well, especially when serious symptoms such as panic attacks, out-of-proportion stress, restlessness, phobia, excessive fear, and nervousness start developing.
Well, the reality is that living with pain and anxiety is not easy. Finding the right solution to deal with these conditions can go a long way in making the difference between an enjoyable day where you can carry out your day's activities normally and an agonizing one full of pain and suffering.
A visit to your doctor's office will probably leave you with prescription drugs for pain and anxiety. Unfortunately, these medications can cause many harmful side-effects. This is why many people are choosing to do away with pharmaceutical drugs and replace them with natural compounds.
CBD Oil for Pain Relief
Many natural chemicals and extracts have been shown to hold a significant number of benefits for common human ailments. (CBD), in particular, is often considered the holy grail of natural compounds in modern-day society, providing a highly-effective approach to the natural treatment of pain and anxiety, as well as assisting with a variety of other medical conditions that people suffer from. This is following many medical and clinical studies that have proved that CBD oil is highly effective in managing and eliminating pain. Today, CBD oil is even considered as a perfect alternative to opioids for people suffering from severe forms of pain. When you opt for the best CBD oil on the market, you can expect fast and effective relief from your symptoms, as well as longer-term benefits that fit in with your pain management plan.
Despite these revelations, the US Department of Food and Drug Administration (FDA) is yet to approve CBD oil as a treatment option for any condition. This, therefore, means that products discussed and statements made in this post have also not been evaluated by the FDA, and should not be used to diagnose, treat or cure diseases.
However, it is now common knowledge that CBD is gaining a lot of attention from the public, including medical professionals, and it is even featured on some of the top news networks praising its success. A good example is Elixinol which has been ranked as one of the world's best CBD oil manufacturers and featured many times in leading media stations, sites and magazines like CNN, Men's Health magazine and The Wall Street Journal.
Benefits of CBD Oil
Many studies have revealed CBD oil to be extremely effective in treating various medical conditions. Besides, the oil droplets are easy to take, unlike common pharmaceutical drugs. It only requires placing a few drops of the oil under the tongue after which they are instantly absorbed into the bloodstream. You should, however, check out the exact consumption method written on the CBD oil package or consult before taking any CBD. The following are some of the proven benefits of CBD oil.
Pain relief
Stress relief
Relieves anxiety
Promotes bone growth
Reducing blood sugar level and related conditions like hypertension and blood pressure
Reduce muscle spasms
Suppress seizures and convulsions
Relief from fibromyalgia (widespread musculoskeletal pain accompanied by fatigue, memory, sleep, and mood issues)
Getting rid of depression
Though results from using CBD oil seems to vary from one person to the other, many of the people give CBD thumbs up because it has changed their lives for the better and got them back on track by getting rid of chronic pain and anxiety.
How to Know If You Need CBD for Pain
Marijuana is not FDA approved thus CBD oil is not doctor-prescribed. Moreover, no specific test or scan can determine if you should start using CBD oil. This then brings us to how you can decide when you need to use it for pain relief.
The common factor in determining if you need CBD oil is the pain. Are you in pain? If yes, then there is a good chance that CBD oil can help you. However, the crucial question to ask is whether the current medications you are using are working for you. If not, then CBD oil for pain is a recommendable option you need to consider.
In many cases, people have switched from the expensive and ineffective pharmaceuticals that often come with side effects to CBD oils after suffering from said side effects for a long time without the pain subsiding. In fact, making the switch or considering CBD is a personal call because you are not going to get a recommendation from your doctor for the reasons mentioned earlier.
If you are wondering why you need to consider the swap, you first need to understand that you are not alone. According to a survey carried out recently to examine the use of cannabis as a substitute for opioid-based pain medications, more than 80% of the participants agreed that taking marijuana was more effective in pain management and treatment of other conditions than conventional medicines. In fact, more people are ready and willing to try out cannabis for medical purposes than you think.
Medical Research and CBD
Numerous medical and clinical studies have been conducted to determine the effectiveness of CBD in the treatment of various medical conditions including pain and anxiety. Over the past year alone (in 2017) there were hundreds of CBD-related research studies that were conducted across different countries. Many of those studies, as well as those undertaken many years prior, have shown CBD to be a potential therapy for anxiety, pain, inflammation, colitis, fibromyalgia, seizures, stroke and high blood pressure among other conditions. This comes at a time when drug overdose is becoming a real epidemic in the US and the world at large. Based on statistics by the Center for Disease Control and Prevention, more than 630,000 deaths have been reported with the main cause being drug overdose between 1999 and 2016 in the United States. In 2016 alone, more than 63,600 overdose deaths were reported (averagely 115 Americans per day) in which about 66% involved opioid use!
The following are some of the most critical studies on CBD. While they are not to be considered as a comprehensive list of the studies, they are among the most important studies ever conducted by professional researchers in the field. In fact, the studies continue to pave the way for CBD to be considered in alternative medicine as well as trigger the need for more research about CBD.
CBD and Pain
According to studies by researchers from the University of Sao Paulo, CBD is a potential treatment for pain. According to their research to analyze the effects of applying CBD on pain in various ways it can be perceived and experienced, results indicated that CBD could indeed have beneficial effects on the perception of pain by reducing mechanical allodynia in the injured rats used as subjects of study.
CBD and fibromyalgia
Fibromyalgia is a condition characterized by chronic musculoskeletal pain, fatigue, and cognitive issues. Though this condition has no cure, several treatment options help with pain management. A study carried out in 2009 found out that CBD is quite useful in getting rid of the neuropathic pain. On the same note, CBD was used to treat inflammation and neuropathic pain resulting from a nerve injury. The study thus recommended CBD to be used as an alternative treatment as it significantly reduced symptoms of pain.
CBD and Refractory epilepsies
According to a 2014 survey, more than 50 million people across the world had epilepsy. Today, it is considered one of the most common neurological disorders affecting people in the US. It is worrying to imagine that a significant number of the patients are unresponsive to antiepileptic medication and other treatment options. According to a study carried out in 2017 on the use of CBD in refractory epilepsies, results suggested possible beneficial effects of CBD on controlling seizures and improving various neurocognitive aspects in patients suffering from refractory epilepsies.
CBD and High blood pressure
High blood pressure is a ubiquitous problem across the world. According to a randomized crossover study involving nine healthy male volunteers exploring the connection between CBD and reduction in blood pressure, results indicated that a single dose of CBD did help with reducing resting systolic blood pressure and stroke volume.
CBD and multiple sclerosis
Multiple sclerosis is one of the painful conditions of the central nervous system. There are various symptoms associated with the disease including pain, muscle stiffness, and spasms. In one study, patients with multiple sclerosis experienced a significant improvement in pain, sleep, as well as muscle spasticity after around four weeks of CBD treatment.
Other than the medical conditions highlighted above, there are many other conditions that research has indicated CBD oil to be effective on. There are tens of thousands of published scientific research articles about CBD and their related effects on various medical conditions.
Talking of general pain, for instance, there are hundreds of high profile clinical and medical studies that have been carried out around the world in universities and laboratories. Results from most of these studies point out that CBD oil is quite effective and acceptable for practical use.
The bottom line in this is that numerous valid and well-publicized clinical studies portray CBD as a viable option in managing pain and treatment of anxiety and depression among other medical conditions and disorders.
Why CBD Is Replacing Traditional Medicine as a Pain Reliever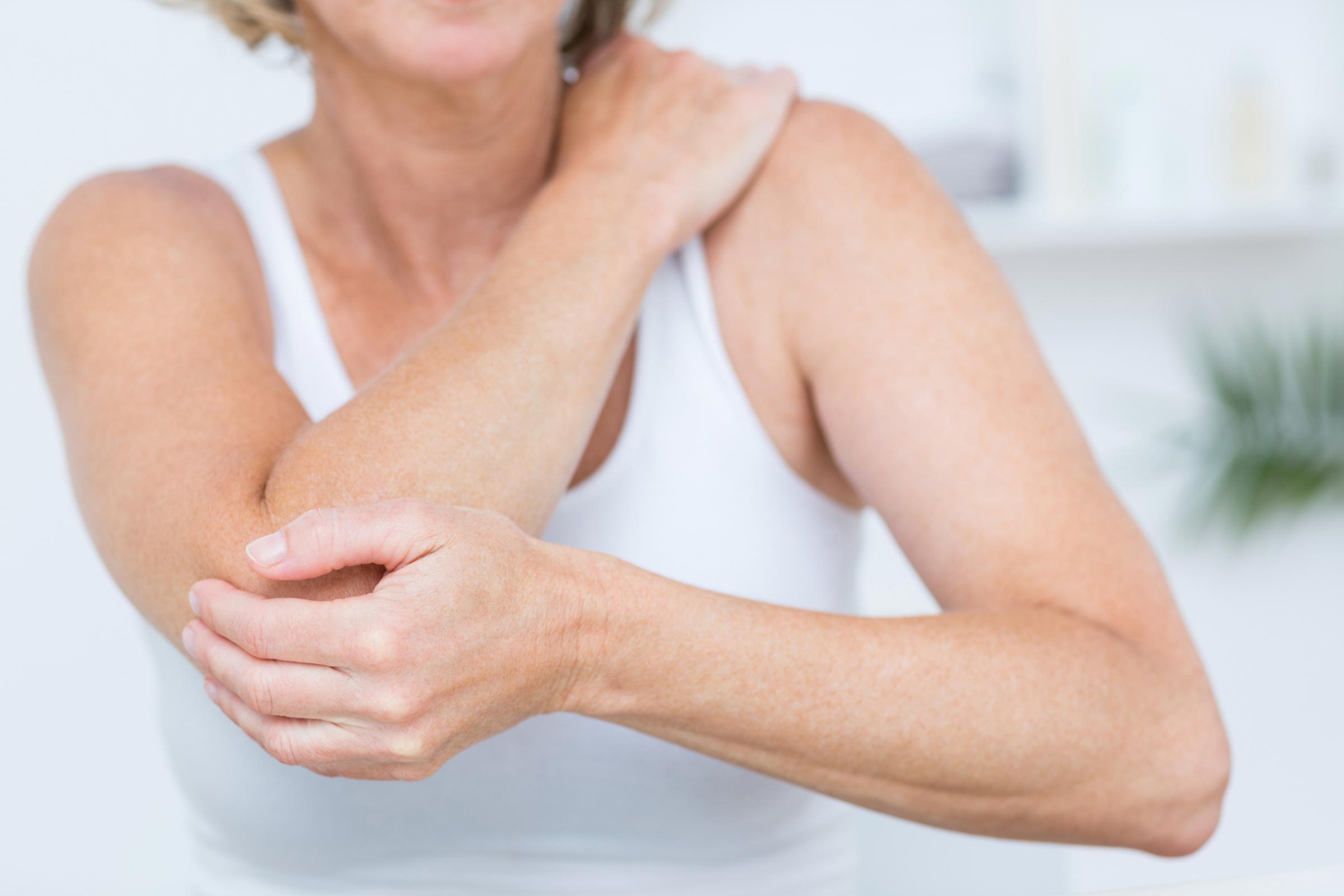 You are most probably aware of the many side effects presented by conventional medications, including prescription painkillers and other pharmaceuticals. Sleep problems, digestive complications as well as irritability are just but a tip of the iceberg. This is why many people opt to switch to the all-natural CBD oils and therapy.
According to many patients, CBD for chronic pain comes with minimal side effects. Even world-known and highly respected entities like World Health Organization have come out to recommend CBD as a safe, well-tolerated treatment option with no significant side effects. Besides, there is proof that CBD does not cause physical dependence.
Besides the fantastic safety levels of CBD, it is also worth noting that it works to reduce pain. The compound is considered as a perfect antioxidant as well as a neuroprotectant to help with such conditions as multiple sclerosis, ALS, and fibromyalgia, to mention a few.
In addition to that, CBD oil has been shown to be an effective treatment for such ailments as epilepsy among many other medical conditions. In short, CBD for pain management is a genuine treatment option to help millions of people to do away with the agonies and suffering associated with the use of pharmaceutical or conventional drugs.
CBD Oil for Pain: Side Effects
CBD oil for pain has always been portrayed as a miracle cure for many medical conditions. However, it is now apparent that the treatment option can come with a few distinguishable side effects and contraindications with other medications such as dry mouth, lightheadedness, drowsiness, and low blood pressure among others. The side effects are, however, nothing to worry about when compared to the severe side effects associated with conventional drug use.
In case you are considering taking CBD oil for pain relief but worried of the side effects and contraindications, be aware that studies have shown such side effects to be minimal, meaning that you have little or nothing to worry about. On the same note, it is worth bearing in mind that this is not medical advice and that you need to do more research on the same.
Frequently Asked Questions about CBD Oil
What is CBD oil produced from?
CBD oil is extracted from hemp leaves, flowers, and stalks using an extraction method known as CO2.
Is CBD oil legal?
Over the past few years, when CBD started becoming popular, it has always been agreed that, since CBD oil doesn't contain the psychoactive properties of THC, it is therefore legal.  The most recent court decision on April 2018, Hemp industries Assoc. V. DEA states that the "Farm Bill" preempts the Controlled Substance Act, meaning that any conflict between the Controlled Substance Act and Farm Bill, then the Farm Bill wins.
This legal decision implies that legal cultivation of industrial hemp under controlled conditions to be used as a source for CBD is allowed. CBD, on the other hand, can be sourced from non-industrial hemp, which is marijuana plant in this case.
In this regard, it is all about which 'version" of cannabis plant CBD oil is sourced from to determine whether it is legal or not. In case it was sourced from industrial hemp that contains fewer volumes of THC (<0.3%) and cultivated under the Farm Bill, then it is considered legal. But, if it is sourced from the actual cannabis with more than 2% of THC that many people are familiar with, then it is technically illegal. CBD oil extracted and sold in states that have legalized weed may be considered legal but never allowed to be sold or shipped to countries that have not legalized marijuana use.
On the other hand, CBD oil extracted from industrial hemp that is grown under the "Farm Bill" is considered legal. You can freely buy and sell the oils since they are extracted from industrial hemp that is legal and contains negligible amounts of THC substance.
While selecting the CBD oils, it is quite necessary to be extra careful. As earlier mentioned, cannabis and CBD oils are not FDA-regulated meaning there is a possibility for low-quality CBD oils, extracted using harsh chemicals like hexane and butane, to circulate the market. Always stay clear of such products since they are likely to cause more harm than good to your body and health. Instead, look out for the high-quality CBD oils extracted using the pressurized CO2 equipment to guarantee the highest grade of CBD concentrates with absolutely minimal traces of chemical residue.
Do you need a doctor's recommendation to purchase CBD oil?
As earlier mentioned, CBD use is not FDA approved. However, to determine whether you need a doctor's recommendation or not depends on the state you live in.  To date, nine states have legalized cannabis for recreational use and twenty that have authorized it for medical use. In such states, you will be required to have an MMJ card or a doctor's recommendation for you to purchase the oils.
On the other hand, CBD oil that is extracted from hemp, made under the Farm Bill and that contains less than 0.3% THC is considered legal and ready for purchase without a recommendation from your doctor.
How long does it take for the CBD to take effect?
The effects of CBD will start to be noticed after around 20 to 30 minutes when taken in the right dosage. However, such factors as dosage and extract also play a big part. Besides, the reason why you are taking the CBD as well as the kind of medical condition you want to treat also plays a role in determining the length of time it will take for the CBD to take effect.
How does CBD work in the body?
CBD has a little binding affinity for both cannabinoid receptors in the body, CB1 and CB2. The compound works by activating receptors and neurotransmitters throughout the immune system, pain response system, organ tissues, hormonal system, and the entire body's regulatory system. CBD receptors have been found to exist in primarily all body cells and tissues. For this reason, it is considered to help in various medical conditions and behavior right from the sub-cellular level to the entire body.
CBD is also known to affect all receptors outside the brain unlike THC hence does not cause mind-altering effects like getting high. This makes the compound ideal in manipulating body systems at the cellular level offering therapeutic effects and returning afflicted tissue systems, chemical systems, and organ systems to a state of health. It is for this reason that CBD manages to treat a variety of health conditions including mental disorders such as anxiety and depression, and chronic physical conditions like pain, diabetes, inflammation, and arthritis among other medical conditions.
What does CBD help with?
As earlier mentioned, CBD has not been approved by FDA as a curative option for severe conditions and diseases. However, many surveys have shown that CBD oil does help with many conditions after taking it. Below are some of the conditions and diseases that have been studied and proved to respond with CBD intake positively.
Anxiety
Asthma
Alzheimer's disease
Anorexia
Chronic pain
Depression
Epilepsy
Bipolar disorder
Cardiovascular problems
Inflammation caused by various conditions
Multiple sclerosis
Obesity
Nausea
Insomnia
Schizophrenia
How To Use CBD Oil For Pain
If it is your first time to use CBD, then you must be wondering how to use it to help suppress and get rid of the pain. However, you are not alone with the same worries since many people pose this question every time they want to start using CBD oil.
We may not conclusively suggest one right or wrong way of using CBD since different people have reported amazing results with various forms of using CBD. While CBD creams have worked flawlessly for some people when treating arthritis joint pain, others consider sublingual drops to be more effective in treating various forms of pain.
Generally, a majority of people end up using higher strength CBD oils to help with their pain and anxiety among other conditions. it is also worth noting that many of the CBD manufacturers provide CBD oil tinctures in three different potencies of 100, 300, and 600 mg. For many people using CBD oil for the first time, they consider starting with the low potent options as they work their way up. However, it is essential to consult with the specific brand you are buying from before using the oil.
The bottom-line in this is to understand and effectively gauge how much of CBD oil you need to manage your pain effectively. Starting with the highest potency of 600mg, for instance, may help you effectively treat your condition but, may not accurately tell how much of the product it indeed took to produce the effects and how much of it you wasted. It is, therefore, ideal to start with a lower dose and go up depending on the results you get. Once you experience significant positive results, you may opt to downsize it, or even up the treatment, in small increments, until you achieve positive results. This way, you will be able to tell exactly how much of the CBD oil it takes to treat your condition as well as ensure you avoid an overdose of CBD oil that might result in the development of tolerance to the active cannabinoids.
Always stick to the recommended daily doses listed on the package and consult with a physician whenever possible. It is also recommended that you take CBD oil at least one hour before or after a meal to take full advantage of the full potential of the oil since there is little interference with processing the medication by the liver.
Are There Options If You Can't Use CBD Oil For Pain?
It is true that not all people may want to use CBD oil for pain for reasons ranging from the ineffectiveness of the oil on their part or merely that they do not want to hold the oil under the tongue before swallowing. If that is the case, you do not need to worry as there are several other options for you regarding how to administer cannabis-based therapy. This means that CBD doesn't only come in oil form.
One of the options available is the use of topical CBD creams, which are also quite common and effective. The creams are commonly used in the treatment of arthritis joint pain and other forms of localized pain and inflammation. The skin is a semi-permeable membrane and for this reason, rubbing the creams, ointment or salves infused with CBD into the affected area can be quite helpful in eliminating the pain and inflammation.
Other options available are CBD gummies and edibles. Some people prefer these options because they taste better and often pack more potency compared to other alternatives like oil and tinctures. If you are having problems using the other options, then this would be the ideal option to consider.
The last option you would like to consider is vaping CBD oil which uses a vape pen to administer the cannabidiol and effectively get some pain relief. This option has been regarded to be a little bit faster in action compared to CBD oil. However, this doesn't necessarily mean it is stronger or more potent.  Usually, it takes as little as 15 minutes for the therapeutic effects to be noticed after having a few puffs of a quality CBD e-liquid.
25 Best CBD Oils For Pain Relief In 2018
CBD BioCare's 1000mg Full Spectrum CBD Oil
How was my experience?
There is a large variety of CBD Biocare products, ranging from 500 mg to 1500 mg. I considered the 1000 mg concentration for this review. After a long struggle with back pain, the situation kept getting worse each passing day, even affecting my regular sleeping patterns. Upon taking the CBD BioCare's 1000 mg full spectrum CBD Oil, it took a while (like three hours) before the effects kicked in thoroughly and my back pain significantly went down. I used the product for a couple of weeks and results were surprising as I regained my regular and comfortable sleep. I must admit the oil was a little bit slow compared to other oils; however, it was quite useful in providing pain relief without much difficulty.
I can recommend this oil to anyone suffering from chronic back problems and general pain as well as stress and anxiety.
CBD to Price ratio
The 1000 mg full spectrum CBD Oil costs $99 which is a ratio of 10 mg of CBD per dollar. Considering this CBD to price ratio, this oil may not be the most economical option in the market, however, considering that it is a full spectrum, I still go for the product or recommend it to someone else to try.
Contains THC or not
This product does not contain any amount of the psychoactive compound THC meaning that it has no side effects after using it.
Top Features:
Offers a full-spectrum of CBD extract
A potent formula that provides 1000mg CBD concentration
Does not contain any THC
Absorbs quickly due to the high Omega Fatty Acids content
Overview of CBD BioCare's 1000 mg Full Spectrum CBD Oil
One of the best CBD oil tinctures on the market would be the 1000mg Full Spectrum CBD Oil from CBD BioCare. This product features one of the highest Cannabidiol concentrations that are currently on the market, with as much as 45mg delivered through every serving. The oil is extracted using one of the highest-grade extraction methods. The product is also free of any THC, which means the user will not experience the psychoactive effects that THC causes upon consumption. Additionally, CBD BioCare's 1000 mg Full Spectrum CBD Oil is legal in more than 50 states for individuals who live in the United States. The product is also legal in over 40 different countries around the globe.
Ingredients of CBD BioCare's 1000 mg Full Spectrum CBD Oil
Pure Full Spectrum CBD Oil
Carrier Oil
Benefits Of CBD BioCare 1000mg Full Spectrum CBD Oil
Zero risks for side-effects when used according to the provided instructions, as the product does not contain any THC. THC is the Cannabinoid in Cannabis plants that causes people to experience a "high."
As one of the most recommended types of CBD oil for beginners, the user can self-administer the precise dosage of the oil that they need for the particular reasons they wish to use CBD oil.
The product does not contain any artificial or non-organic ingredient, making it the perfect option for individuals who prefers a 100% organic approach to treating their anxiety symptoms, pain, and other ailments.
Drawbacks of CBD BioCare 1000 mg Full Spectrum CBD Oil
We identified two cons of this product. The first drawback is the fact that the product contains quite a high concentration of CBD oil. Generally, this would not be considered a disadvantage, but when a person uses a CBD oil tincture product for the first time, they need to be careful with the dosage. Administering 40mg of Cannabidiol on the first usage can lead to dizziness and other possible side-effects, but these are usually mild. Another possible shortcoming about this product is that it only comes in two flavors – a natural "Hemp" flavor and a peppermint flavor.
To learn more about CBD Biocare's extensive range of CBD products and more, visit the official website here.
Pure Kana Natural CBD Oil
(Best ranked CBD oil in 2018)
Product price: ranges between $48 and $139 depending on potency
This type of CBD oil is manufactured by PureKana Company which has been in the industry for some time helping people from different parts of the world with high-quality CBD oil drops. Having been featured on major sites like HERB and High Times, the company has become quite famous for their high-quality products that are offered in three concentrations of 300 mg, 600 mg, and 1000mg. It is for these reasons that the product has been ranked as the number one Pure CBD oil producer in 2018!
The oil is extracted using the unique CO2 extraction process which guarantees near 100% pure CBD oil. The oil is not flavored and often used as a dietary and nutritional supplement to improve health and vitality. The oil is highly effective in treating pain, anxiety, inflammation, swelling and sleep problems.
Key features
Non- genetically modified (GMO)
Purely organic
Only contains trace amounts of THC that are below the legal levels (0.5%)
No chemical fertilizers, pesticides, solvents or herbicides used
Third-party lab tested to guarantee safety and potency
Delivery to the convenience of your doorstep across the 50 states of the USA
If you need to check out more of this brand's extensive range of CBD products, their pricing plan, and other details, visit the official website here.
CBD Essence: Medication Grade Hemp Extraction
Price: ranges between $62-$204 depending on oil's potency
This CBD oil tincture is considered among the best CBD hemp oils for treatment of pain and anxiety. CBD Essence's oil tincture is offered in an advanced and natural formula using state-of-the-art extraction process by an expert team of pharmacists.
CBD Essence oils are manufactured as full spectrum oils meaning that other essential ingredients from cannabis plant are added besides the active CBD component. Suitable examples of such additional compounds include terpenes and flavonoids. The good thing about their oils is that they do not contain the psychoactive compound THC which makes people feel high.
Their wide range of tinctures includes 150 mg, 300 mg, and 600 mg meaning you will be able to choose a product with the right concentration to help you with getting rid of pain and anxiety. Besides, capsules, hemp edibles, pastes, topical, vape liquids and pet products are also offered.
The only shortcoming about CBDEssence as a brand is that they offer CBD oil of deficient concentrations. This may not work to help with pain for people that have used higher concentration products before.
If you want to check out more about CBD Essence's extensive range of CBD products and their pricing plans among other necessary information you are seeking, visit their official website here.
CBD Pure -100, 300, Or 600 Mg Lab-Tested Hemp Oil
Price: ranges between $24-$69 depending on required potency
Even though CBD pure can't boast as being one of the best CBD Oil manufacturers, it remains as one of the companies that produce the best CBD tinctures in the market for pain relief. To guarantee the effectiveness of their oils, they use 3rd party lab testing to ensure the oils have the best cannabinoid profiling, are free of harmful microorganisms or pathogens, as well as pesticides that may be present in the raw materials as fungi or bacteria.
CBD pure is currently producing their oil in three different concentrations with 600 mg being their highest potency;
100 mg Hemp oil extract
300 mg Hemp extract
600 mg Hemp extract
Let's have a more in-depth review of one of these types:
300 mg CBD Pure Hemp oil
Price: $54.99
Top Features:
 flavoring agents or ingredients added.
Overview of 300 mg CBD Pure Hemp Oil
CBD Pure is a brand that is known to provide their customers with top-quality CBD products. The company utilizes locally-grown organic hemp plants that are grown in Colorado. No harmful toxins are used during the process of producing these hemp plants, and a strict set of rules are implemented within the facility where the CBD oil is manufactured to ensure CBD Pure brings their customers the best CBD oil they can ask for. There are different ways to use this product, and the user gets around 10mg of pure Cannabidiols with every serving of the product.
Ingredients of 300 CBD Pure Hemp Oil
Benefits of 300 mg CBD Pure Hemp Oil
Each serving of the CBD Pure Hemp Oil 300 product offers a 10mg concentration of high-quality Cannabidiol for maximum efficiency, while still allowing versatility in regards to the dosage of the product.
Individuals who require a slightly weaker or a stronger option can opt for the CBD Pure Hemp Oil 100 or CBDPure Hemp Oil 600 option; thus ensuring all the needs of all customers are met, regardless of the potency they require.
Terpenes and other types of Cannabinoids are not removed from this product, which means the user gains maximum benefits from using the product. At the same time, no THC is present in the formula, ensuring no adverse effects like experiencing a "high."
Drawbacks of 300 mg CBD Pure Hemp Oil
The only drawback that you may find when it comes to choosing CBD Pure Hemp Oil 300 as your choice for the best CBD oil would be the fact that the company doesn't ship to any address that is located outside of the United States. Thus, if you do not have a local residence or shipping address, you will not be able to order the product.
The company also produces CBD oils of lesser concentrations meaning that individuals that have tried products with higher concentrations to manage their pain might find this product less useful.
For more details about CBD Pure's extensive range of CBD products, their pricing plans and more, visit their official website here.
Charlotte's Web Hemp Extract, 500mg, CBD, 1oz
Product Price: ranges between $39.99-$299.96
You must have heard of the famous Charlotte's Web; the known strain packed with high CBD concentrations. The name Charlotte's Web came from Charlotte Figi who was suffering from Dravet syndrome characterized by several seizures before this powerful strain was presented to him by Stanley Brothers for effective treatment. It is from that time that Charlotte's Web embarked on serious research and production of several products including their well-known CBD oil.
Within a few hours after use, no matter the severity of the pain you are experiencing, you will start to feel the stress cloud lifting and the pain disappearing.
Key features of this oil
Charlotte's Web Hemp Extract contains 500 mg of CBD as well as other essential cannabinoids like CBG, CBN, CBC, terpenes, amino acids, and phytonutrients found in the hemp strains.
CW hemp oil extract has the highest quality hemp oil that is highly rich in CBD
Does not contain the psychoactive compound THC and has been legalized across all the states of the USA.
If you want to check out the extensive range of CBD products offered by Charlotte's Web and other necessary details, visit their official website here.
CBDistillery- Highest Potency Cannabis Oil
(Considered as one of the purest CBD oil tinctures)
Product price: ranges between $35-$260 depending with the level of concentration
In case you are suffering from "stubborn" pain and anxiety that does not fade with other medications and oil tinctures, then you need a full-spectrum type of oil with the maximum CBD potency. A good option for that matter is the CBDistillery's full range of CBD oil tinctures to choose from. The oils contain 99% pure CBD isolate which is commonly known amongst patients suffering from various conditions and disorders including chronic pain, stress, and insomnia. Besides, CBDistillery's oils have potency as high as 5000 mg per bottle!
On the other hand, CBDistillery manufacturers are known for the expertise and passion when it comes to CBD. There honesty and knowledge of CBD can be told from how they regularly update their target customers about CBD on their blog. They have put everything bare for every visitor to see and learn something including all their products and their manufacturing processes.
Key features
Pesticide-free
Contains between 500 mg and 5000 mg of cannabinoids
Non-GMO
Usually extracted from the stems and stalks of hemp plants
Includes carrier oil (coconut MCT oil) and extracted hemp oil
To learn more about this brand's wide range of CBD product as well as their pricing plans, visit their official website here.
Koi CBD: 0% THC, ISO Lab Certified
Product price: ranges between $29.99-$99.00
Koi CBD is known to produce one of the finest oils in the industry. They manufacture and distribute 99+% pure CBD tinctures that are fully traceable right from the manufacturing process (raw materials used) to the end product.
Key features
ISO laboratory certified
Solvent and hexane-free
Non-GMO
Pesticide-free
The good thing about Koi CBD oil manufacturers is the fact that they offer a wide variety of products to pick from including the most common sublingual oils placed under the tongue, CBD vape e-liquids, topicals, edibles, as well as Pet CBD treats.
This type of CBD oil tincture has been claimed by users to be highly effective in the management of various medical conditions including chronic pain, stress, anxiety, cognitive disorders, memory loss, appetite control and restless leg syndrome among many others.
You may wish to check out the full range of Koi natural products and their prices here.
Elixinol- CBD Tincture- Hemp Oil Drops (3600 Mg CBD)
Product price: ranges between $39-$249
Elixinol offers a varied range of CBD products ranging from the 300 mg to the large dosage of 3600 mg. This way you have a wide variety to choose from. In fact, the 3600 mg concentration is what many people prefer when dealing with severe back pain and anxiety due to its strength.
After about an hour of using this CBD tincture, both mood and pain respond positively, and within three hours of using it, the problems subside significantly that you will be in a position to go about your usual chores without any worry. Because of the high-quality products and unique extraction process, Elixinol has managed to beat some of its competitors in winning various awards.
Key features
Highest potency tinctures
Offered in natural and cinnamint flavors
Is a full-spectrum CBD extract
Organic hemp tincture extracted using a process known as CO2
If you wish to check out the full range of Elixinol natural products and their prices, visit their main site here.
NuLeaf Naturals- The World's Premier CBD Oil Company
Product price: Ranges from $38.50-$439
This Brand of CBD oil has been gradually rising on the radar and soon expected to become among the most popular brands, thanks to their quality products offered at a reasonable price.
Key features
The hemp plants from which the oil is extracted are locally grown on licensed farms in Colorado-USA
Third party laboratory tested and verified to ensure it contains optimal amounts of CBD, free of pesticides, mycotoxins, and heavy metals.
Full spectrum extract meaning other essential cannabinoids and terpenes are included to make the oils more effective in eliminating pain and inflammation among other solutions as compared to CBD-only solutions.
Purely natural and 100% organic meaning the oil is free of additives, emulsifiers, flavors, and preservatives.
Unique and quality "green extraction methods are involved mainly the CO2 extraction method where no heat or toxic solvents are used, which may otherwise degrade the product.
If you wish to check out more about NuLeaf's full range of products and their prices, visit their official site here.
VerifiedCBD – The "World's Finest CBD Products"
Product price: Ranges from $43.95-$129.95
Verified CBD is a brand that has been making inroads in the industry, and true to their word, has come up with some of the top-quality CBD products. They have maintained a high standard in their CBD oil extraction and to ensure you get the real product, they have limited their distribution to their online website. This way, you are sure of purchasing the real CBD oil from the actual manufacturer and not some counterfeit product from shady brokers. That is why they are known the manufacturers for the world's finest CBD products among other products specially formulated for other purposes like weight loss, sleep aid, energy and focus, anxiety and stress, and pain relief among others.
Since Verified CBD offers a wide range of CBD oil products, we took a closer look at the 750 mg concentration oil (VerifiedCBD CBD Hemp Oil 750 mg) for you to better understand about some of their products.
Key Features of the VerifiedCBD CBD Hemp Oil 750mg
Up to 15mb of pure Cannabidiol compounds in a single serving.
Provides numerous administration options
Contains 0% THC which is a psychoactive compound that makes one feel high
Produced locally within the United States.
100% organic and natural
CBD oil is extracted through Supercritical CO2 method.
Overview of VerifiedCBD CBD Hemp Oil 750mg
VerifiedCBD CBD Hemp Oil 750mg is an affordable option that delivers a potent dose of Cannabidiols with every serving of the product. This product only contains two ingredients, including carrier oil and pure CBD oil extracts, providing a more efficient approach to administering CBD oil without increasing the risk for side-effects by adding additional components. While locally grown and produced, VerifiedCBD CBD Hemp Oil 750mg is available to customers from any part of the world, unlike some of the other options that are restricted to customers in the United States.
Ingredients of VerifiedCBD CBD Hemp Oil 750mg
Phytocannabinoid Hemp Oil
PCR Hemp Seed Oil
Benefits of VerifiedCBD CBD Hemp Oil 750mg
The formula contains an organic extract of Hemp seed oil, ensuring no pesticides or other toxins have accumulated within the plant and will be exposed to the user upon consumption.
Considering the potency of the product, it is one of the more affordable options that you can currently find on the market.
In addition to being an excellent option as a tincture for administering CBD oil under your tongue, the VerifiedCBD CBD Hemp Oil 750mg can also be used as vaping oil
Drawbacks of VerifiedCBD CBD Hemp Oil 750mg
The potency of the product may cause some users to experience some mild side-effects if they are new to CBD oil. If such side-effects do occur, a user may reduce their service size until their body has gotten used to the oil and then gradually start to increase their daily dosage to experience more benefits.
Verified CBD products have been marked among the best regarding purity by boasting over 80% purity instead of the industry average of between 17-40%. That is why their consumer statistics reveal of return customers.
If you wish to check more about Verified CBD and learn about their varied of products and their prices, check out their website here.
CBD Fx: 500-1,000 Mg Oil Tincture
Product price: Ranges from $74.99-$299.99
One thing that makes CBD oil tinctures from CBD Fx unique is the fact that they are infused into a high-quality medium-chain triglycerides (MCT) carrier oil to guarantee the best possible metabolic efficiency. The good thing about the MCT is that it helps in eliminating the long-chain fatty acids that are difficult and tough to digest.
The hemp raw materials for CBD Fx only come from certified organic hemp grown under controlled condition in Europe. This ensures that all the products offered by CBD Fx are 100% full-spectrum meaning that they contain other crucial and essential cannabinoids, terpenes, and phytocannabinoids among other beneficial hemp extracts.
Key features of the CBD Fx oils
Extracted from European organic hemp locally in the USA
Contains high CBD concentration for anxiety and pain
Infused into high-quality MCT oil so that it can be easily digested and body kept in ketosis to enhance shedding of excess calories.
If you intend to learn more about CBD Fx's full range of CBD products among others and their prices, visit their website here.
Med Terra Med Oil CBD Tinctures
Product price: Ranges from $49.95-$149.95
This American-based CBD brand is based in Kentucky USA, famously known for the country's finest raw hemp that is grown there. The company prides themselves on being the experts in the hemp-based therapy unlike other brands out there. All their products are formulated with the purity of the raw materials in mind.
Are you are looking for no-GMO and 100% all natural CBD oil with zero traces of the psychoactive substance, THC? Medterra oil tinctures should be your ultimate choice. The active compounds used in the oil are extracted from the entire hemp plant meaning you are guaranteed of the full-cannabis effects in the formulated CBD oil. A state-of-the-art extraction process is also used, CO2, to make sure the products are not degraded by heat and chemical use such as solvents.
Key features
Third party lab tested and verified for purity and CBD content
Shipping to any of the 50 states as well as internationally
100% natural and Non-GMO
Contains zero traces of THC compound
Hemp Pilot Research Program Partner- this means that the raw hemp used is extracted under the guidelines by the Kentucky Department of Agriculture. MedTerra is an excellent option for individuals that get concerned about the purity of the CBD oils they buy. Besides, if you wish to feel the therapeutic effects of pure natural cannabis grown in Kentucky, then you have got the brand to consider.
For more Medterra CBD products and their prices, visit the official website here
CBD Infusionz- Quality CBD
Product price: Ranges from $34.99-$79.99
You have probably found yourself in this awkward situation where a particular brand is seemingly forcing its products down your throat? No matter how good or effective such products can be, it is quite disgusting. CBD Infusionz is banking on this and done it quite well making sure that you are well informed, as a consumer about what CBD is and how the endocannabinoid system works. This way you can understand why you need their CBD oils in the first place. Such a gesture communicates two crucial things; the brand is passionate about whatever they are doing and that they are highly experienced and knowledgeable in making quality and legitimate CBD products.
All their products come with verified lab test results to show you exactly what is included when formulating the products. Unlike many brands that merely claim to offer third-party lab tests, CBD Infusionz goes an extra step to add the lab results with every single order for you to see.
CBD infusionz offers a wide variety of CBD products including topical creams, gummies, lozenges, edibles, and concentrated isolates. Currently, they are offering oral tinctures with a concentration of 150 mg, 300 mg, and 600 mg, all infused in a high-quality MCT oil to boost digestion and promote metabolic efficiency.
Another advantage of this brand is the fact that all their CBD oils are affordable as compared to their counterparts in the market. Of course, there are better options in the market concerning potency, but nothing the same offered at the price of CBD Infusionz oil tinctures. If you have been giving CBD oils a thought but scared of the high prices from the expensive brands, this option presents itself as the best for you to first find out whether CBD does work for you. As a starting point, no better alternative can be recommended to you.
If you wish to learn more about CBD Infusionz's full range of products and their prices, visit their official website here
DiamondCBD- Pain Master CBD Oil
Product price: Ranges from $39-$169
The CBD market is fast growing due to the high demand for CBD products promising effective treatment of various medical conditions and ailments. Diamond CBD is among the many brands that have embraced CBD for medical use offering a wide range of CBD products available for shipping to all the 50 states in the USA.
This brand presents one of the most exhaustive standard CBD hemp oil that is available in 10 different concentrations between 100 mg and 1500 mg. Besides, they also offer CBD crystal isolates, flavored terpene oils and a premium full-spectrum CBD hemp blends among other products like the branded "Pain Master" or "Relax Extreme CBD," as well as "Chong's Choice CBD" which contains 1000 mg of infused CBD and offered at $169.99.
The "Pain Master" is the most popular label currently used as the signature CBD blend from the ex-NFL player, Lawrence Taylor who, not long ago, came out to advocate for the healing capabilities of CBD hemp regarding reducing muscles and joint pain, chronic pain symptoms, and soreness.
Apart from the oral tinctures, Diamond CBD also offers an extensive range of other CBD products including vape liquids, CBD topical creams/lotions, CBD dabs for the highest potency, and CBD products for pets.
If you wish to learn more about the extensive range of Diamond CBD products, visit their official website here.
CBD Brothers – "The Original Alternative" CBD Oil
Product price: ranges from 7.95 pounds- 175.95 depending on the Edition of choice and potency required
This is a European brand based in Suffolk, England. This brand comes out as one of the industry's leaders by not only producing a wide range of full-spectrum CBD oils from hybrid strains like indica and sativa, but also for their commitment to guarantee the highest level of purity of the products and transparency with their target consumers. They are always part of the community where they engage in issues that matter or affect the society. This way, they have managed to stand out from the rest of the CBD oil manufacturers to start with.h
Secondly, they offer a wide range of high-quality oral CBD oils of different potencies including the cheapest "Green Edition" which is 14% of CBD extract and the premium "Black Edition" that is 30% of CBD extract and targeted to help with chronic pain and severe anxiety and insomnia.
CBD Brothers have made themselves available anytime you want them to answer your questions or clarify some points of interest concerning their products. This is yet another reason why this brand is proving to be better compared to the rest in the industry.
For more details regarding their full range of CBD products and their prices, visit their official website here.
Hemp Bombs CBD- "Bomb" Potency CBD Oils
Product price: Ranges from $42.49-$254.99 depending on potency
As the name suggests, this type of CBD oil products merely is a bomb in that they offer maximum-strength sublingual tinctures of up to 60 mg doses per serving. Compared to the averagely 5-10 mg of CBD per serving with most of the CBD oils, you can tell that this brand offers products that are more than strong in eliminating various symptoms of medical conditions like chronic pain and severe anxiety.
Key features
Infused in MCT oil to ease digestion
Third party laboratory tested and verified
Contains zero THC, the psychoactive
One of the best extraction methods is used, CO2 under the watch of highly experienced manufacturing and quality control experts
Sourced from only the highest quality organic European Hemp
There are, however, less potent oils offered by Hemp Bombs CBD to cater to the needs and capabilities of all people. The products range from the lowest in strength, i.e., the 300 mg CBD per bottle to the 4,000 mg  CBD option to provide the "bomb" 60 mg doses. The cost of these products directly depends with potency meaning the strongest one is a little bit expensive compared to the ones with a lower strength.
The "bomb" dose is usually recommended when one needs relief from long-term chronic pain and anxiety. Though considered expensive, its efficacy is well worth it also considering that it may ultimately replace other regular medications that would cost more in the long run.
This brand is based in Tampa, Florida where expert researchers on CBD focus more on ensuring the highest degree of purity is observed while extracting the CBD from hemp plants and formulating the extract into highly therapeutic and useful products. Over time, they have dedicated their time and resources to establish themselves as a unique brand and leader in the industry targeting a specific audience. With their wide range of CBD products including the most popular flavored CBD vape liquids with the best taste ever, you can never lack something worth trying. For more details about the CBD products, they offer as well as their pricing plan, visit their official website here.
Lazarus Naturals- Unflavored High Potency CBD Tinctures
Product price: Ranges from $15-$75
Lazarus Naturals is yet another CBD brand fighting for the top spot in the cannabis-based therapy industry. All their CBD oils are manufactured in a seed-to-sale operation meaning everything right from sourcing of raw hemp to the extraction process, Lazarus Naturals workers do packaging and bottling. The only thing that is done outside the company is the third part laboratory testing and verification to avoid possible bias. They offer a wide range of CBD oils including their high potency variant available in 750 mg, 3,000 mg, and 6,000 mg.
For beginners, it is ideal to start with the products with a lower potency as you go up depending on the relief you get upon using a lower potency product. In case of severe pain and anxiety, it only takes a few hours after applying the 6,000 mg tincture before you start experiencing some relief from anxiety and pain. With regular use afterward, you will be able to get back to your normal lifestyle without any problem.
Key features
Infused in MCT oil (fractionated coconut oil)
Gluten-free
No flavors, sweeteners, or preservatives are included
Only contains less than .3% THC which is way below the federal limit. The products are thus legal across all the 50 states of the USA.
The most attractive aspect of this brand is their pricing plan. The products are pocket-friendly if not cheap. However, you need to be aware that Lazarus CBD oil tinctures are not full-spectrum hemp blends. Instead, they are CBD isolates meaning only the fractional coconut oil and active CBD compound are available in the mix.
If you need to learn more about Lazarus Naturals' wide range of CBD products as well as their prices, visit their official website here.
Kat's Naturals CBD – Organic Hempseed Oil
Product price: Ranges from $35-$165
Kat's Naturals has been on the limelight in the last one year with the claim that their CBD oil is different from the rest in the market. This is based on the fact that their oil is extracted from actual hemp seeds rather than the stalks and stems of the plant. It is true that natural oils extracted from hemp seeds are more nutrient-dense compared to those obtained from other parts of the plant. However, many companies prefer extracting the raw materials from the stalks and stem because it is a lot easier than using the hemp seeds.
This is where Kat's Naturals hopes to make their point ensuring the hemp oil they produce is 100% sustainably farmed and full of therapeutic quality CBD which is then taken through a third party lab test to verify its purity and potency. They merely create a solution using pure CBD isolate, making their products very pure
Key features
100% organic with all products made with organic hemp seed oil
Sustainable essential oils of the best therapeutic quality are used
Third party lab testing and verification to ensure purity and potency
Precision dosing using the 99.9% pure, fat-soluble CBD isolate. This is to ensure exact precision in every bottle
All the good fats needed in the body to boost immunity, prevent premature aging of the skin, and improve heart health are included. Suitable examples include omega-3 fatty acids, linoleic acid, and omega-6 fatty acids among others.
Among the brand's best tinctures is Kat's Naturals Heal CBD; a high potency oral tincture extracted purposely to be used in providing therapeutic relief against chronic pains and severe anxiety and insomnia among other conditions.
No matter the intensity of the pain or severity of anxiety, within a couple of hours after taking Kat's Naturals Heal CBD, you will start experiencing relief while making it possible to manage the pain rather than taking it away per se.
It is worth noting that Kat's Naturals CBD to price ratio is quite reasonable considering that the products come with added purity among other things.
If you need to learn more about this brand's extensive range of CBD products and their pricing plan, visit their official website here.
Endoca CBD-15% Cannabidiol Oil Drops
Product price: Ranges from $30-$150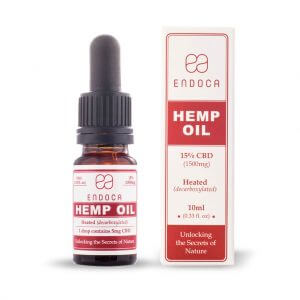 This is among the earliest cannabis-based therapy brands in the market. It has been around since 2006, a time when cannabis-based treatment was being advocated for the first time. It is a small family business without controlling investors who, in many cases only care about the profits generated rather than the quality of products delivered. It is for this reason that the wheels behind the business have managed to concentrate their focus on improving the quality standards of the CBD products they offer, provide the best possible customer service and support, as well as to avail not only quality but also affordable CBD products to the market.
Key features 
Sourced from pure organic, certified Danish hemp using a good manufacturing process (GMP)
Supercritical extraction method involved, i.e., CO2 to guarantee every benefit offered by the hemp plant
Provides the best customer support and care in the industry
A significant amount of active CBD content in each bottle- 15%
Accurate labeling and CBD percentages guaranteed
All products tested in a pharmaceutical grade lab to ensure the products are 100% pure and that they contain almost zero traces of THC
Endoca is one of the few CBD manufacturers with a GMP certification meaning they are among the best producers of CBD oil tinctures from the hemp plant. If you wish to learn more about Endoca's full range of products as well as their pricing plan plus other relevant information, visit their official website here.
Bluebird Botanicals- Classic CBD Hemp Oil
Product price: ranges from $24.95/1 oz -$119.95/1 oz depending on the potency required
Bluebird Botanicals comes out as another top brand offering a wide range of full-spectrum CBD hemp products. Their products are 100% vegan and sourced from a purely natural and non-GMO industrial hemp supply.
Key features
All products are analyzed by third-party labs to ensure purity and potency
Pesticide-free
Insecticide-free
Free of heavy metals
Free of mycotoxins (mold)
Sourced from purely organic-grown hemp plants by Colorado farmers growing it in sustainable greenhouses and pristine soils
The raw materials are run through alcohol or CO2 extraction systems that are environmentally friendly to ensure heat or solvents do not damage the crucial ingredients
Most of the products are full-spectrum meaning they contain all the essential compounds in hemp plants. However, some require more isolates or refined oils before they are distributed for use.
Manufacturing of the final products is done according to the current GMPs, with every batch tested using third-party labs before they are released into the market.
For beginners, the company offers the Hemp Classic CBD oil which is ideal for testing to see if it works in alleviating pain and anxiety among other conditions before trying other products with a higher potency. It is an excellent remedy in case of minor conditions like muscle soreness, sleeping problems, or moderate headaches.
Other options are the complete and signature blends which have higher potency. For instance, signature tinctures offer as high as 250 mg of CBD per 1 oz bottle. For this reason, the tincture is recommendable in the treatment of severe symptoms like chronic pain and anxiety.
The amazing point about this brand is that its products are reasonably priced for all people to afford. Besides, smaller size options are also offered by Bluebird contrary to many CBD manufacturers in the market. The goodness with the small-size options is that they provide individuals who wish to try CBD oil for the first time, but not ready to spend vast amounts on full-size products without the knowledge on whether it indeed works.
If you wish to learn more about Bluebird Botanical's full range of CBD products, their pricing plans as well as other crucial details, visit their official website here.
Fab. CBD Premium Oil Drops
Product price: Ranges from $39-$79 depending
Fab. CBD is one of the newest super brands in the market having been launched earlier this year but already ranked as one of the most potent CBD Oils out there. One thing that stands out about this brand is the fact that they have worked hard in developing a modern lifestyle brand. They are merely ahead of other brands in portraying a modern brand. This includes everything right from their web design to their brand labeling among other things.
Though this might sound irrelevant regarding the actual quality of their product, however, it indicates that the people behind the brand are pretty serious in what they do and that they care about their brand image and how they go about marketing their brand to their target audience. Moreover, navigating through their site and coming across the quality and consistent scientific-backed content, it tells you one thing; they are what they say to be- Fitness Junkies!
Key features
All CBD products sourced from all-natural, organic hemp grown in Colorado
All the premium CBD oil drops are full-spectrum
Third party lab tested and tested to verify the quality of the products.
Minimal THC levels of less than 0.3%. This is below the legal limit for THC hence legal for sale across all the 50 states of the USA.
Pesticide-free, insecticide-free and free of mycotoxins
Flavored options of CBD oil are offered- citrus, mint and natural options
CO2 technology is used in the extraction process to prevent degrading of the ingredients needs
The oil tinctures are provided in three different concentrations of 150 mg, 300 mg, and that of 600 mg. The prices for the tinctures are quite friendly, which is why most of the brand's products are sold out when you check out their website.
If you wish to learn more about Fab.CBD's full range of CBD products including topical creams, chews, and CBD oil tinctures, as well as their pricing plan among other things, visit their official website here.
Plus + CBD Oil Drops- A Division of CV Sciences
Product price: Ranges from $20-$80.96
This CBD oil brand claims to be America's number one choice for CBD products. Well, this statement may be carrying some truth because the brand is quite popular among many users out there. It is ranking almost the same as some of the top brands in the industry like Pure Kana.
Another reason to justify this claim is the massive selection of CBD products other than the oil drops not to mention that they are an entity of CV sciences that are involved in researching medicinal use of CBD. Who knows; they could perhaps be involved with one or more of the very first CBD-based products to be approved by FDA. So far, they are engaged in the production of a chewing gum containing synthetic CBD and nicotine to help in supporting individuals who want to quit smoking.
This is a clear illustration that this brand is earnest in their scientific research into cannabis-based therapy and CBD hence you can be sure you are getting the purest, keenly extracted and rigorously tested CBD tinctures on the market. By holding themselves to the FDA standards, it is a clear indication that they are doing their best to get the best products possible.
Above everything else, their products are highly cost-effective. With only $22, you can get 1oz (100) bottle of CBD oil drops. This happens to be one of the best values you can ever get on the market. The prices, however, may go up depending on the potency of the product needed.
If you wish to check out and learn more about the ongoing research by CV Science or Plus+ CBD Oil's extensive range of hemp products, visit their official website here.
Mary's Nutritionals- "The Remedy" Elite Hemp Oil Extract
Product price: $110
This CBD brand has been in the hemp business since 2015 slightly before CBD popularity took the world by storm. It is today known as a well-established brand making 100% organic CBD products that are targeted to help individuals with various medical conditions and ailments including chronic pain and anxiety.
Key features
100% organic industrial hemp grown in the US
In-house testing and third-party verification to ensure highest purity and potency standards
Gluten-free, insecticide-free, THC free, and free of molds among other unwanted compounds
One of the brand's flagship products is the transdermal CBD-infused patches which are worn on the surface of the skin as the CBD gets absorbed through the epidermal layer of the skin. Another useful product by Mary's Nutritionals is called "The Remedy" which is one of their oil extract drops that have been claimed to be the game changer regarding pain relief and management. First, the oil extract drops taste good and are easy to swallow.
"All good things come with a price." This statement is true with Mary's Nutritionals CBD products. Unlike some cheap products discussed earlier, you will need to part with a whopping $110 for a 12.5 ML bottle of the 500 mg "Remedy."  Seems too expensive? The truth is that this premium CBD extract by Mary's Nutritionals is highly potent and can be assured it is all worth every single penny you put on it.
If you wish to check out the "Remedy" oil among the extensive range of high-quality CBD products by Mary's Nutritionals, visit their official website here.
4 Corners Cannabis- "Best Genetic CBD Oil."
Product price: Ranges from $60-$200
There are quite many CBD oil manufacturers in the industry than you can even remember, leave alone telling how one is different from the rest of the pack. With 4 Corners Cannabis, they bank everything on transparency and truth by telling people exactly what they are selling, unlike many brands that hide their product as "food additives" instead of calling them exactly what they are.
4 Corners Cannabis, for instance, comes out openly and declares that their CBD products are the same grade as medical marijuana, only that the THC levels are minimally low to allow for shipping to all the 50 states in the USA. On the other hand, experts behind the brand claim to have been in the industry and working in actual CBD genetics for over five years. This is enough for them to gain the crucial knowledge they need when formulating specific CBD oil tinctures based on the purpose of use such as boosting mental clarity and focus, pain relief, or enhancing physical strength and energy.
4 Corners Cannabis are known to grow the hemp plant themselves. This means that they have 100% control over all processes involved in bringing new CBD products into the market including sourcing for raw materials, extraction and formulation processes.
Key features
Organic cultivation of the hemp plant to be used as the source of the required raw materials
Finely-tuned extraction process involving CO2 to ensure all one full benefits from the natural ingredients in the hemp plant
No chemicals, heavy metals, pesticides or insecticides used
Contains minimal THC levels that are below the legal standards hence allowed to be shipped across any of the 50 states
If you wish to learn more about 4 Corners Cannabis CBD brand and their extensive range of CBD products and their pricing among other necessary information, visit their official website here.
Infinite CBD- Single Drop CBD Isolates
Product price: Ranges from $15-$140, depending on potency required
Just like their name, this brand offers an "infinite" variety of CBD products including hemp-infused antiseptic soaps, asteroid gummies, pet drops as well as suppositories. The suppositories can be administered through the vagina or anal area and left for a while to provide CBD bioavailability directly into the system without having to struggle with the oral intake which is often affected due to inefficiencies in the digestive system.
However, the main reason why Infinite CBD made it onto this list of best CBD oils for pain relief and management is that of their unique isolate oils. Contrary to common CBD tinctures that are diluted in the carrier oil, Infinite CBD's "Isolate Droppers" contain specific amounts of CBD in a single drop ranging from 0.5- 8.5 mg depending on the potency required. The amazing point about this is that dosing has been made incredibly easy and straightforward. At the same time, it allows you to actively monitor the amount of CBD you need to reach maximum efficiency.
They are also known as the only CBD company offering terpene extracts from some of the highly regarded and therapeutically effective hemp strains ever. For instance, you can pick some of the leading terpene profiles from Pineapple Express, OG Kush, Jack Herer, and Durban Poison among other renowned strains to get that fantastic flavor of pure, raw cannabis flowers. In fact, if we had to try a new brand of CBD oils for pain management, then it could be one of Infinite CBD's products because of the many positive remarks we have heard people make about the brand.
This brand's Isolate Drops come in different strengths starting from 250 mg way up to 1000 mg. If you need to learn more about this brand's extensive range of products as well as their pricing plan, then visit their official website here.
Where To Start With CBD For Pain Relief?
From the various CBD oil reviews in this post, all products seem to be perfect. We would never want to take sides here, but one thing for sure is that Pure Kana and CBD Biocare are perfect for anyone starting off. This is following the fact that the brands have managed to offer help to thousands of patients as well as maintained the highest quality of customer care and support. We can't go without mentioning their top range of CBD products that are not only affordable but also highly potent.
No doubt there are many CBD manufacturers out there with awesome products, but we chose the two based on cost, potency, and variety. However, this doesn't mean that the other brands discussed above are not any better; in fact, any choice from the list above can guarantee you the best results after using their CBD products including, CBD oils, creams, and Terpenes. Afterall, most of these brands offer a money-back guarantee policy where you can claim a refund for your cash if you are not impressed with a particular product.
Final Verdict
Natural plant extracts are becoming more popular as alternative treatment options for anxiety, pain, and many other ailments that people experience on a daily basis. CBD oil is often considered to be one of the best choices when it comes to looking at alternative remedies and is now even being considered for approval as a prescription-level medication for the treatment of specific symptoms. The best CBD oil products usually come in the form of tinctures, due to the higher level of precision a user has when it comes to administering the product on themselves. Here, we provided an overview of the twenty-five top CBD oil tinctures that you should consider if you intend to make a purchase of your first CBD oil product.